0
Why is Phil Collins trending?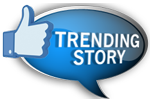 Phil Collins has retired as of today from the music biz and commented, "I don't really belong to that world [youth music market] and I don't think anyone's going to miss me.  I'm much happier just to write myself out of the script entirely."  Phil Collins has had health issues involving nerve issues with his hands from years of playing drums.  Now you can add "quit playing drums" to your to-do list right after "quit smoking."
Phil Collins has retired. Watching American Psycho will never be the same. #doyoulikephilcollins?
More about Phil Collins from wikipedia:
Philip David Charles Collins, (born 30 January 1951) is an English singer-songwriter, drummer, pianist and actor best known as a drummer and vocalist for Englishprogressive rock group Genesis and as a solo artist.