0
Why is Pac Div trending?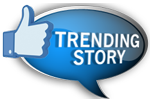 Pac Div has released a free copy of "Mania" (mixtape)  Click here to listen The track list is
1. The Mirror
2. SuperNegroes
3. Anti-Freeze
4. Take Me High
5. Fallin'
6. Same 'Ol Shit

7. Nobody's Perfect
8. Chief Rocka Freestyle feat. Casey Veggies
9. Your Fuckin' Song
10. Show You feat. BJ The Chicago Kid
11. Saved
12. Somethin' feat. Ty$
13. Still a Knucklehead feat. Sir Michael Rocks
14. Out
More about Pac Div from wikipedia:
Pacific Division, better known by, Pac Div, is a rap trio was originated in Southern California and is signed to Universal Motown Records. It is composed of brothers, Like and Mibbs, and a long time friend, BeYoung. They started to rap together in High School. When Microwave Music influenced most young rappers, they were influenced by old school hip-hop.