0
Why is Justin Bieber Booed trending?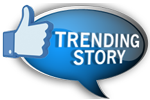 The Billboards Music Awards seemed like a disaster waiting to happen last night. For starters, Justin Bieber was booed when his name was announced as the winner of the Milestone Award. Justin walked up the steps of the stage while hiking up his pants, grabbed the award from Cee Lo Green, and stood at the pedestal while glancing back and forth. While there were thousands of people booing the Biebs, others were praising him for winning the award.
"I'm 19-years-old…I think I'm doing a pretty good job." was the first sentence out of Justin Bieber's mouth and that caused some applause from his fans. "It should really be about the music, the craft that I'm making, this is not a gimmick. I'm an artist and this should be taken seriously. All this other bull shouldn't be considered." The only way that Justin could settle down the booing for a short while was by thanking Jesus Christ. In other news, Selena Gomez refused to stand up and applaud for Justin Bieber when he won the Milestone Award.