0
Why is Jennifer Lopez trending?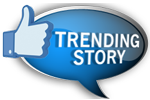 Jennifer Lopez recently spent $10 million for a permanent vacation. In other words, Lopez has purchased a gorgeous estate in the Hamptons (located in New York). Adding this estate to her collection, which consists of a mansion in Hidden Hills, California and two other homes in New York, Lopez plans on using this estate as a summer hang out spot. The specifications of the house can be found below:
The size is a stellar 8,500 square feet/3 acres of land. Inside the house, you can find eight bedrooms, seven and a half bathrooms, a theatre, pool, spa, sauna, steam room, etc. Jennifer Lopez has a killer summer in her near future.