0
Why is Jenna trending?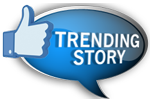 Your favorite secretary Jenna Fischer (The Office) turns 37 today.  She also has a movie, The Giant Mechanical Man, coming out that she produced and stars in.  The film tells of a female zoo worker who falls in love with a street performer.
A very Happy Birthday to #TheOffice's Jenna Fischer! http://ow.ly/49n2A
More on Jenna Fischer from wikipedia:
Regina Marie "Jenna" Fischer (born March 7, 1974) is an American television and film actress. She is most widely known for her Emmy-nominated portrayal of Pam Halpert on the NBC situation comedy and mockumentary The Office, and has also appeared in several films, including Blades of Glory, Walk Hard: The Dewey Cox Story and The Promotion.