0
Why is Hilary Duff trending?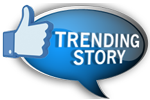 Remember when Hilary Duff was the main character of the Lizzie McGuire show on Disney channel? Supposedly that show ended more than nine years ago and Hilary Duff is now a mother! Duff married to NHL player Mike Cromie August 14th, 2010 in Santa Barbara, California and gave birth to her son named Luca Cruz on March 20th, 2012. Recently Hilary Duff has talked with reporters to express the hardships of being a mother with the paparazzi on your tail.
"I haven't had to explain it to my son yet, what's going on. For the most part they respect me and they respect my space, but it's tough to always be photographed." Hilary said. A few other issues that Duff has had after becoming a mother deal with weight and work, which are standard for any woman in motherhood. Duff has hired a trainer, and with strict diet and regular exercise, she was able to lose 50 lbs. Duff is also trying to balance work and spending time with her son. Duff was recently on the series finale of Two and a Half Men but it seems like she would enjoy to focus on her music career as much as possible.