0
Why is Christian Chavez trending?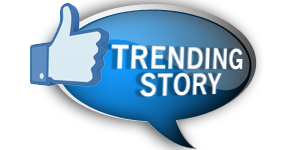 Mexican soap opera actor turned international pop star Christian Chavez is being accused of attempted murder by his ex-boyfriend, Ben Stewart-Kruger. Chavez and Stewart-Kruger were both arrested in April due to a domestic dispute at their Beverly Hills home. A knife was involved in the attempted murder. Ben reported to the police, "Christian attacked me, broke down the bathroom door, armed with a knife, and attempted murder."
Ben explained in some documents that he dated Christian, they broke up, and Ben told Christian he had to move out the day before the break up. Christian did not take the news well and caused this commotion. Officials have decided not to prosecute Christian because there is not enough evidence to support Ben's story. However, Ben was able to receive a temporary restraining order against Christian.
More on Christian Chavez from Wikipedia:
José Christian Chávez Garza (Spanish pronunciation: [xo?se ?k?istjan ?t?a?ez ??ar?a], born August 7, 1983), most often known as Christian Chávez, is a singer and actor best known for his role as Giovanni Méndez López in the telenovela Rebelde and its spin off pop group RBD. Since 2007 he has been open about his homosexuality.