0
Why is Chris Kelly trending?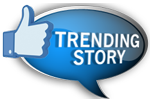 Former Kriss Kross rapper Chris Kelly, aka "Mac Daddy", was found unconscious on his living room couch on Wednesday afternoon. Kelly was rushed to the hospital and pronounced dead shortly after. He was 34. This came unexpected when it was reported a few months ago that Chris Kelly and Chris Smith, the other music artist of Kriss Kross, planned on making a return in the hip-hop game.
Update: It was reported that Kelly had been using a combination of cocaine and heroin at his mother's house the night before he was found unconscious.  Mrs. Kelly took her son home and was told by Kelly himself that he was feeling nauseous. Later at the hospital, an autopsy was completed and found that there were no signs of trauma or foul play. A complete toxicology report will be announced in three to four weeks and trendingstory.com will inform you of the cause of death ASAP.