2
Why is Charlie Sheen trending?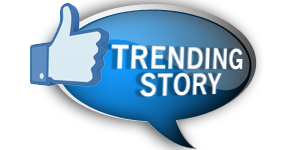 It doesn't seem like Charlie Sheen can catch a break with his ex-wife these days. Today, Charlie Sheen and his legal team will be appearing in court to settle some disputes between him and Brooke Mueller. Sheen wants to expose his ex-wife's tasteless ploy to make her brother the temporary guardian of their kids so she can benefit off of the $55,000+ child support checks.
Denise is currently watching over Brooke and Charlie's kids while Brooke is at The Better Ford Center trying to recover from prescription drug abuse. Charlie wants Denise to keep the children in her possession until Brooke is sober and can prove that she will stay away from the drugs. Denise may be in possession of the children for a year or longer. Charlie seems to know what he's doing here. Do you think Brooke deserves to change the custodian of her children or is she really all about the money? Please leave a comment down below!